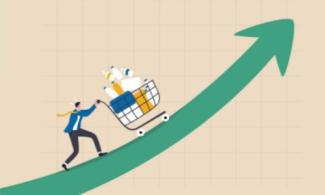 Another tough week for markets as the Federal Reserve meeting announcement increased the Fed funds rate by ½% but, that was lower than the three previous meetings where rates were increased by ¾%. So, the rate of increase has slowed but the terminal rate or the rate at which the Fed estimates will achieve its goal of slowing inflation is higher at about 5.25%. 
 Timing by the Fed is estimated into 2023 continuing the rate increases at a slower rate with 2024 estimated as when the Fed will begin decreasing rates with an inflation rate goal of about 2.5%. Markets did react negatively to the announcement, Chairman Powell's news conference and the day after the meeting. 
 Announcements of layoffs continue, and Powell's main concern is the still strong job market. Main street has to suffer so Wall Street can do better. This is a type of cognitive dissonance where you have to balance contradictions in your head-bad news is good news and good news is bad news.
Speaking of the job market it makes me think of immigration. The job market remains strong because there is an excess of jobs above the number of individuals looking for jobs. In our history and economic history, a major source of economic growth is within immigration.  This formula has not changed despite the politics surrounding immigration.  Headline in the Washington Post today:
"Trump, covid slowed down immigration. Now employers can't find workers."
Economists estimate that 'two years of lost immigration' is responsible for close to half of the 3.5 million workers missing from the labor force.

The shortage of workers is pushing wages higher causing inflation to increase and not solving the worker or supply chain problems.  
" A shortfall of immigrants is worsening widespread labor shortages and hobbling the U.S. economy at a time when more than 10 million jobs remain unfilled, particularly in low-paying and physically demanding industries such as hospitality, agriculture, construction and health care."
The Bay area is hit particularly hard in Sonoma, Napa and other grape growing regions.  The shortage of workers to harvest grapes is severe:
"Forty-four percent of vineyard businesses in Napa reported a labor shortage in 2021, according to a joint study by UC Davis and a wine industry nonprofit in Napa."
The possibility of immigration reform that recognizes the reality of the immigration challenge is very small because of the current politics.  
Weekly Catch-Up - News Articles That Caught Our Eye
This website is informational only and does not constitute investment advice or a solicitation. Investments and investment strategies recommended in this blog may not be suitable for all investors. SAS Financial Advisors, LLC and its members may hold positions in the securities mentioned within this newsletter. SAS Financial Advisors, LLC is not responsible for any third-party content referenced.
The SAS Newsletters are posted on the SAS Blog weekly: https://www.sasadvisors.com/blog