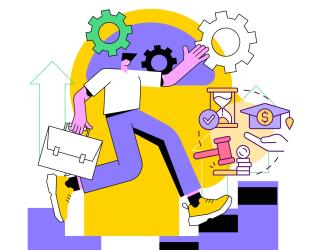 The big news this week is that inflation has cooled noticeably toward the 2% Federal Reserve goal. These reports are always mixed in nature and some commentators point out that inflation numbers stripped from food and gas are meaningless considering so much of our cash flow is used for those two products.
 Markets continue to respond positively to inflation numbers because markets are looking forward to the Fed declaring an end to interest rate increases.  Is this buying the rumor and selling the news?  In other words, markets are anticipating this event and pushing markets up and then will sell when the news finally arrives? I wouldn't be surprised since markets are up since their lows by 25% and Nasdaq is up even higher. 
Historically, the stock market is expensive. Lower interest rates allow stock prices to go higher because the value of any earnings goes higher. We are now at the beginning of reporting 2nd quarter earnings with JP Morgan Chase, Wells Fargo and Citi.  All companies exceeded market expectations for the same reason analysts have been expecting a recession-higher interest rate. 
 Businesses and consumers continue to spend despite the high interest rates and bank failures earlier this year.  In fact, the acquisition of First Republic Bank contributed to higher earnings by Chase!  
Regional banks might have different results as higher interest rates are not benefiting because they have had to raise the interest rates they are paying on deposits-good for depositors.  Even with good reports by big money center banks, they are sanguine about the economy pointing out the risks in their analysts' discussions of earning.  Of course, it is in their interest to reduce earnings expectations now so they can beat them in the next report. There certainly is a certain amount of truth in the uncertainty in the economy going forward.
Student loans 
Student loan relief will not come as forgiven student debt, but there are approved changes to Income Driven Repayment plans. Here are to resources, one to read, and another to watch as a webinar to learn more:
Remain vigilant: Spam, scams, phishing, spoofing!
These days, phone calls and emails are still the best way to fraudulently gain access to another's personal identifying information PII and assets. Impersonating attempts are getting very good. Here are some tips from DocuSign and Zelle to stay vigilant to protect yourself:
News articles that caught our eye
This website is informational only and does not constitute investment advice or a solicitation. Investments and investment strategies recommended in this blog may not be suitable for all investors. SAS Financial Advisors, LLC and its members may hold positions in the securities mentioned within this newsletter. SAS Financial Advisors, LLC is not responsible for any third-party content referenced.
The SAS Newsletters are posted on the SAS Blog weekly: https://www.sasadvisors.com/blog