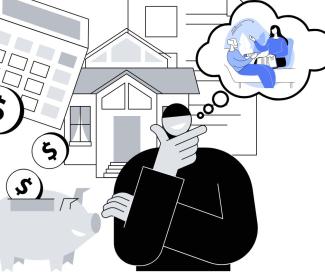 Fitch blames government paralysis, not the economy..
US sovereign debt was downgraded by one credit rating agency, Fitch, a smaller agency.  S & P downgraded US debt in 2011 during the last debt limit crisis between the Obama administration and a Republican Congress. That previous downgrade had a much larger impact on the stock market causing a decline of over 15% in a week. Warren Buffett continues to purchase $10Billion of T-Bills each week. Clearly, he is not bothered by the downgrade! The downgrade by Fitch also caused a couple of days of decline in the stock although we will see what happens tomorrow. 
 Interestingly, Fitch blames government paralysis, not the economy which is doing quite well on typical measures such as employment, GDP growth, and inflation at the retail and wholesale level. The Michigan Consumer Sentiment index continues to rise on a monthly basis both on current sentiment and future sentiment.  Although longer term rates increased this past week with the 10-year treasury yield crossing 4% for the first time this year. The general analyst reaction on Wall Street was basically a nothing burger. Donald Trump's indictment buried the news of the credit rating downgrade. The other two most prominent and important rating agencies did nothing.  The Biden administration negotiated with Fitch claiming the successful debt ceiling negotiations should be enough to maintain the top credit rating.  It is clear that we have a debt problem and the general public confidence that any government will have the will to solve it is very low.  
Earnings, especially technology, is taking center stage for moving markets.  Today Apple earnings were released. Their hardware sales are declining but their service sector revenue is increasing to make up for the hardware sales declines. Services are Apple Pay, Apple TV, Apple Music, iCloud storage and advertising. They seem to be successfully transforming their business, but we shall see how markets react tomorrow. After hours trading showed a decline in share price. On the other hand, Amazon came out with gangbuster earnings surprising Wall Street and the stock was significantly higher after hours.  It is kind of scary what % of the SP 500 is represented by 5 stocks-Apple, Microsoft, Amazon, Facebook and Nvidia-make up 28% up from 20% at the beginning of the year.  
Tomorrow, employment numbers will be released by the Department of Labor and that might also move all markets. Oil prices have also been rising which is an inflation concern.
August is National Make a Will Month. Here are some links to learn more and some helpful tips. 
National Make a Will Month | See Our Tips - NFCR
AARP- Make a Will Month 
Why planning for your death is a 'lifetime gift' to your loved ones :  NPR
In the News
Middle-income Americans think prosperity is within reach | CNN Business
The Tragedy of Being a New Mom in America (msn.com)
This website is informational only and does not constitute investment advice or a solicitation. Investments and investment strategies recommended in this blog may not be suitable for all investors. SAS Financial Advisors, LLC and its members may hold positions in the securities mentioned within this newsletter. SAS Financial Advisors, LLC is not responsible for any third-party content referenced.
The SAS Newsletters are posted on the SAS Blog weekly: https://www.sasadvisors.com/blog