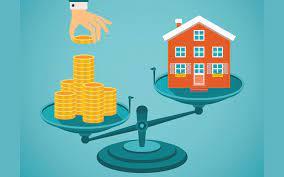 ISM Number and Infrastructure Spending
Markets
As August ends with a decline in the stock market and increase in interest rates, the economic uncertainty continues. The life expectancy rate has fallen again this year for Americans. We are closer to a bottom in the stock market than we were last month and negative sentiment along with headline negative sentiment is increasing. Short term interest rates are providing a safe haven for cash although inflation rates far surpass interest rates on short term bonds. The good news: booster shot targeting the Omicron COVID variant has been approved and will roll out starting this month.
The cost of living increase for those individuals receiving social security benefits are pointing at 2023 increases of close to 9%. Also good news lurks in the employment sector with new claims being lower than expected and the job openings far exceeding by more than 2 times those looking for work. The Institute for Manufacturing or ISM number for August came in again above expectations and above 50% which indicates growth in manufacturing. Also, so far, consumer spending is steady. These are backward looking indicators and there are certainly reasons to expect this data to have a negative trend going forward. The main concerns are inflation/interest rates and GDP numbers for the overall economy.
Government Actions
With recently passed legislation including infrastructure, semiconductors, climate change and so-called "Inflation Reduction Act" we have not had visibility in terms of the anticipated spending. As I tripped over buckled asphalt on the Embarcadero this morning I am seeing ways those infrastructure funds could be spent. I am sure we all see examples of where funds can be spent immediately and constructively. There is certainly incentive to show productive, visible government spending before the midterm elections in November.
 An executive order has been signed by President Biden relieving student debt in part. The reaction to this order proves again there are always two sides to any story. On the one hand, those who have student debt and who qualify are very pleased. The numbers that will benefit from this forgiveness are huge and are skewed to communities of color. Does this solve the "cost of higher education problem." No. The system is still broken and as higher education costs increase it is easy to wonder how those funds are being spent by institutions.
 
Giving, how to find charities you might be interested in giving to:
This is a great resource to help identify charities that match your interests
https://www.begrateful.org/individuals
Inflation
Inflation has been on the rise, but since the end of March it has shown a slightly downhill trend. Here is a graph showing inflation over the last five years.
Happy Labor Day weekend! For the kiddos this is the first break since the beginning of the school year. Enjoy the long weekend among family and friends and the remaining long daylight hours before the season changes.
This website is informational only and does not constitute investment advice or a solicitation. Investments and investment strategies recommended in this blog may not be suitable for all investors. SAS Financial Advisors, LLC and its members may hold positions in the securities mentioned within this newsletter.
The SAS Newsletters are posted on the SAS Blog weekly: https://www.sasadvisors.com/blog