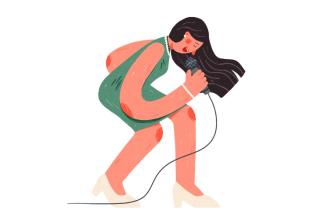 Its not over until the lady sings!
The Fed keeps interest rates unchanged but states one more rate increase in 2023 and two rate reductions in 2024.  Market reaction so far is muted but mostly declining.  The bottom line is the Fed is saying interest rates will remain higher for longer as markets expected 3 rate reductions in 2024.  Again, the Fed wants to position itself as aggressive in fighting inflation as inflation expectations are a major factor in actual inflation rates.  The Fed would rather be able to be more dovish than statements vs being more aggressive with tightening going forward.  
The Fed decision happens as the US government moves closer to a government shutdown.  One Republican characterizes his own party's disarray as a "clown show". There are 10 days left before the federal government will shut down and there are 12 funding bills that need to be passed. A recommendation for a continuing resolution to give the House another month to take action failed. Often, Congress does not act until the last minute, but it is hard to see how to avoid a shutdown. It's not over until the lady sings and last-minute agreements are not uncommon. Markets have been slowly declining as interest rates, inflation, and a possible government shutdown have increased. Not big daily declines but a slow bleed.  Excitement over artificial intelligence and economic growth have faded although an initial public offering by a chip manufacturer that offers exposure to AI did well.  Good news for San Francisco in regard to an AI company moving from Miami to San Francisco confirming San Francisco as a focus of the latest industry of the day.  However, this industry alone will not result in significant employment growth, but we are encouraged by any positive news.  
The economy remains resilient despite higher oil prices and persistent higher inflation than targeted by the Fed.  We are including a link to an article discussing the potential recession.  Remember that discussion and the certainty economists felt in regard to a 2023 recession!  
We are improving our billing systems - No change in fee calculations or the fee themselves, each account will assume its own fee *minimum of $10,000 in the account. You will now need to log on to Morningstar Portal to access your invoice. If you have any questions or need further assistance, please email us at info@sasadvisors.com
This website is informational only and does not constitute investment advice or a solicitation. Investments and investment strategies recommended in this blog may not be suitable for all investors. SAS Financial Advisors, LLC and its members may hold positions in the securities mentioned within this newsletter. SAS Financial Advisors, LLC is not responsible for any third-party content referenced.
The SAS Newsletters are posted on the SAS Blog weekly: https://www.sasadvisors.com/blog