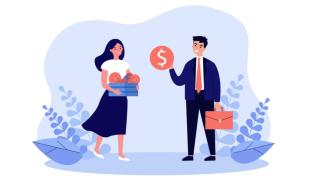 Newsletter 143
All in one day. Fed announcement of a Fed Funds rate expected increase of ¼% but lower than the previous 4 increases of ½%.  Kevin McCarthy House speaker travels to the White House to discuss raising the Federal Debt ceiling and Federal government spending. Market response to the Fed Funds rate increase was very positive.
 All market averages have been on a roll since the start of 2023 with the SP500 increasing over 7% and the NASDAQ January performance even better at 12%. Those stocks sold off the most in 2022 have equally bounced back the most.  Market response to the Fed was a bit surprising given the Feds message that rate increases will continue. 
 Inflation remains a concern, but price and wage increases are slowing down. Employment remains strong as does GDP growth in the last quarter of 2022.  When will good news become bad news?  The yield curve continues to expect a recession.  It is clear that we are closer to the end of interest rate increases and markets still hope we can reach that point in 2023. 
 Interestingly a major headline today was Michael Burry of Big Short fame tweeting one word "sell" today.  It garnered much attention. We have discussed prognostication before and almost inevitably individuals who call markets correctly once return to the human after that one correct call.  Of course, he could be correct tomorrow but his message to sell today fell on empty ears.
As far as raising the debt ceiling, a reminder that the debt ceiling pays for government funds already spent including debt ceiling increases repeatedly except for a single time when US Treasury debt was downgraded, and the debt ceiling was passed with big political price paid in the next election for the party blamed for the chaos.  
The mortgage markets are reflecting a general stabilizing of interest rates.  Mortgage rates have dropped 4 weeks in a row.   
 Tax Season:
The increase in interest rates brings about opportunities for cash you've held in a traditional checking account. Aside from High Yield Online Savings Accounts, US treasuries have become an opportune place to park short-term cash.  US treasuries are state tax-free short-term bonds with maturities (bond terms) within one year.  Though these investment vehicles are state tax free, they do not escape federal taxation. Here is a nice article that articulates the benefits of these short-term investment options: Article Here.
If you are interested in adding dimension to your short-term savings, let us know and we can assist. 
The Annual Gift Exclusion Amount has increased for 2023: Gifting limit is now $17,000 to any recipient () and the gift of up to $17,000 per individual has no gift tax.  This is a helpful tidbit for those of you looking to gift to family members during your lifetime (inter Vivos) as opposed to leaving an inheritance once you've passed. Paying providers directly for recipient medical or educational costs is a way to augment your gift as these transactions if paid directly to the provider do not count against your annual gift inclusion amount. Here is a great article that explains which direct gifts are not subject to the gift tax beyond the $17,000 exclusion amount: Article Here
Weekly Catch-Up - News Articles That Caught Our Eye
This website is informational only and does not constitute investment advice or a solicitation. Investments and investment strategies recommended in this blog may not be suitable for all investors. SAS Financial Advisors, LLC and its members may hold positions in the securities mentioned within this newsletter. SAS Financial Advisors, LLC is not responsible for any third-party content referenced.
The SAS Newsletters are posted on the SAS Blog weekly: https://www.sasadvisors.com/blog.