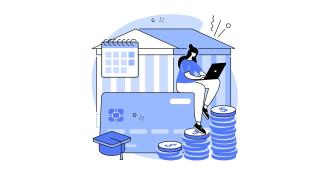 Swifties gave economic boom.
Feels like we are on a Treadmill with markets going nowhere.  After a winning streak of 8 days, markets declined on Thursday.  There was a 30-year Treasury auction that was received by higher yields than expected.  Much of the recent gains in the stock market were influenced by a steadily lowering yield on long term treasuries.  In fact, this week the 30-year mortgage rate dropped for the first time in a long time.  Cold water was thrown on today's rally with the tepid results of the 30-year auction resulting in a rise in long term rates at the same time Fed Chairman Powell stated that rates might have to go higher if the inflation rate stays above the Fed target of 2%.  The continued economic data crosswinds continue to cause a range bound stock market.  
Almost ignored by markets is the upcoming budget deadline that could result in a government shutdown.  So far, the House has failed to pass any spending bills with a November 19th deadline.  The turmoil in the House was settled last week with the election of a new novice unknown speaker.  Momentary unity and a honeymoon in the Republican caucus is quickly ending with the looming budget/shutdown deadline.  Maybe this concern was part of the stock market decline today.  
Credit card debt is creeping up and consumers continue to spend without the savings accumulated through covid.  Consumers have been the energy driving the economy.  High mortgage rates are causing a shift in spending from saving a down payment to other more experiential spending such as travel as well as an increase in savings in 529 educational plans for children.  And let's not forget the economic engine of Taylor Swift and Beyonce that have generated their own economic booms as they perform all over the United States.  The younger generation is giving up on buying homes with mortgage rates at 8% and home prices at record highs.  Renting makes more economic sense than buying for the first time in many years.  Also, after a long-term suspension in payments for student loans, payments are resuming, creating a big sucking sound on cash flow.  
In the News
The No. 1 thing parents are 'completely forgetting' to teach their kids today, says a parenting expert and mom (msn.com)
Right Now Is a Bad Time to Spend Money - WSJ
401(k) and IRA contribution limits are increasing in 2024 — how will the change affect you? (msn.com)
The cheapest and most expensive U.S. cities to live in (axios.com)
This website is informational only and does not constitute investment advice or a solicitation. Investments and investment strategies recommended in this blog may not be suitable for all investors. SAS Financial Advisors, LLC and its members may hold positions in the securities mentioned within this newsletter. SAS Financial Advisors, LLC is not responsible for any third-party content referenced.
The SAS Newsletters are posted on the SAS Blog weekly: https://www.sasadvisors.com/blog