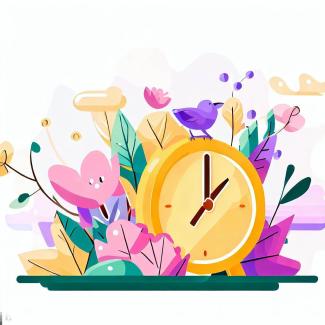 Taking a look back in time.
With spring in the air, bees buzzing, and the sun trying to make its appearance we thought this would be the perfect time to take a look back on what was happening one year ago. Last year's hot topics were full of spry. Here are some highlights from May 2022.
"The Fed announcement came and markets continued lower."
"I have a rule: the market reaction on the day of a Fed announcement is not so important. It is the next day's equity reaction. Sure, enough on the day after, the markets surrendered all the gains reached on the day of the announcement. This rule works over 50% of the time so it is unreliable."
"One potential positive impact of the current economy will be housing prices stabilizing and maybe even decreasing. However, housing prices continue to increase as interest rates and inflation rise and the perception of the economy is uncertain. Will this change? Are there signs that a more rational market is emerging?"
"Market averages soared but still ended the week down. This is definitely head-spinning equity market action. The bond market experienced small shifts in the yield curve but rates, in general, did not continue to move higher. No matter how we slice it this year market performances have been terrible. Reality is even more difficult if your experience with investing began in 2009 as the markets marched higher and the mantra was to buy the dip because it worked repeatedly."
Weekly Catch-Up - News Articles That Caught Our Eye
How to Keep Your Mind Sharp: What Research Says About Preventing Dementia
Rethinking Retirement Savings in Light of Longer Life Spans
This website is informational only and does not constitute investment advice or a solicitation. Investments and investment strategies recommended in this blog may not be suitable for all investors. SAS Financial Advisors, LLC and its members may hold positions in the securities mentioned within this newsletter. SAS Financial Advisors, LLC is not responsible for any third-party content referenced.
The SAS Newsletters are posted on the SAS Blog weekly: https://www.sasadvisors.com/blog