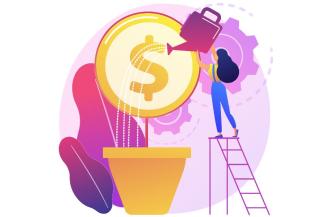 Another Fed meeting, another rate increase raising the Fed Funds rate to the highest in 22 years. A ¼ point as anticipated.  Also, this week was the first report by the Labor Department on 2nd quarter GDP growth. The report was higher than expected at 2.4% demonstrating the resilience of the economy again! The economy speaks of two voices. One is inflation persistence and the other is economic growth. Of course, they are related. 
The Federal Reserve sees inflation declining but is concerned that the stronger than expected economic growth means that the low hanging fruit decline of inflation has been achieved but the next hoped for decline to 2% will be much more difficult.  Although markets expect the Fed to halt its interest rate increases this year, the Fed would like markets to believe that more increases lay ahead if the data indicates inflation above 2% persists.
  In fact, the consumer inflation expectation is highly correlated with future inflation. This is the opposite of "walk softly but carry a big stick" This aggressive talk is for the consumption of markets, but we will wait to see the data before deciding which direction for interest rates. Encouraging for the Fed in the GDP growth rate numbers is that consumer spending is slowing down.  Since consumers contribute 70% of the economy this is an indication that economic growth should moderate going forward. Markets, in particular the Dow, almost set a record for consecutive days positive until today.  Interest rates remain very attractive having not moved much this month although today the 10-year Treasury reached 4% for the first time in quite a while. The yield curve remains historically inverted but so far, no recession seems to be in sight.  
There are rumblings in Congress that could lead and probably will lead to difficulties in passing House spending bills.  The more extreme members of the Republican house are threatening to insert provisions in the bills that will not pass the Senate. We have this to contend with for September/October. We have to pay attention because a government shutdown could move markets.
In the News
This website is informational only and does not constitute investment advice or a solicitation. Investments and investment strategies recommended in this blog may not be suitable for all investors. SAS Financial Advisors, LLC and its members may hold positions in the securities mentioned within this newsletter. SAS Financial Advisors, LLC is not responsible for any third-party content referenced.
The SAS Newsletters are posted on the SAS Blog weekly: https://www.sasadvisors.com/blog