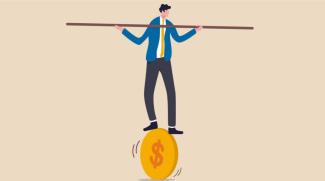 What will move the market?
With a market range bound as we mentioned last week, what will move the market. Complacency is high, mid to long term interest rates are moving slightly lower, inflation indicators are moderating, and earnings are static, but announcements are about to begin from first quarter results. 
Fear of bank failures is still in the air with the CEO of JP Morgan Chase saying worries are not over but no notable failures this week. Bank failures made consumers nervous, and we see that in our own practice with individuals and business owners paying attention to which bank they use and how much in funds they have deposited. It seems the Fed, Treasury and the FDIC have essentially insured all deposits based on their reaction to the recent bank failures.  Will this result in an increase in FDIC insurance?  Has the fear of bank failure accomplished what the Fed has not been able to by increasing the interest rates. Time will tell but bank failures likely caused the last Fed interest rate to ¼% instead of ½%.  
In our practice Treasury bonds attractiveness has increased resulting in choosing Treasuries over the stock market in large part.  This adjustment highlights what happened after the Great Recession when interest rates plummeted forcing investors to choose riskier assets to receive a competitive return.  Now that situation has reversed with investors choosing safer fixed income instead of the riskier stock market.  Even with this shift, the stock market seems range bound with little incentive for investors to move funds into stocks.  
Adding to recession fears, the robust job market is slowing down.  Tomorrow the Labor Dept. reports job numbers.  Fewer workers are quitting, and weekly hours are declining. Tomorrow we will see whether that trend continues.  
A note about retirement plan contributions if you don't live in the 44 CA counties declared a disaster.  The due date by which time you have to have your mailed check postmarked is April 17. 
Weekly Catch-Up - News Articles That Caught Our Eye
This website is informational only and does not constitute investment advice or a solicitation. Investments and investment strategies recommended in this blog may not be suitable for all investors. SAS Financial Advisors, LLC and its members may hold positions in the securities mentioned within this newsletter. SAS Financial Advisors, LLC is not responsible for any third-party content referenced.
The SAS Newsletters are posted on the SAS Blog weekly: https://www.sasadvisors.com/blog