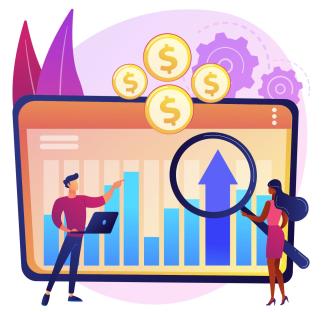 What's ahead? First stop: Federal Reserve meeting..
As the earning season from the first quarter began, some positive bank earnings gave some confidence to the stock market.  As the earnings season progresses over the next couple of weeks, we will have a better idea about the economy as well as stock prices that remain overvalued.  As I mentioned before, complacency continues with the VIX(volatility index) remaining under 20. We have a Federal Reserve meeting at the beginning of May with markets predicting another 1⁄2 point increase in the fed funds rate. 
In June we will have the debt ceiling reached and Congress needs to raise the debt ceiling, or we could default on our debt.  This would be bad for the markets.  It would have a worldwide impact.  Right now, it seems like a game of chicken between the President and Congress. 
Apple introduced a savings account linked to the Apple credit card offering 4.15%.  Apple doesn't mess around as that rate is one of the highest available for online savings accounts.  Next stop: Is Apple going to make loans?
Interest rates continue to be attractive especially if the economy slows down or we enter a recession.  The risk premium(the higher return available for stocks to create an incentive for investors to buy stock) just is not very compelling right now.  On the other hand, we are not smart enough to time markets.  
Home prices experienced the largest decline in March in 11 years. Combining an economic slowdown, layoffs and historically high mortgage rates are having an impact on the housing market, finally.   
If you plan to travel by airplane this summer, be prepared to face delays and crowds.  The FAA is warning air travelers that this summer will be a challenge.  Apparently there is also a shortage of airline pilots. If you are looking for a new career, think about becoming an airline pilot. 
Weekly Catch-Up - News Articles That Caught Our Eye
This website is informational only and does not constitute investment advice or a solicitation. Investments and investment strategies recommended in this blog may not be suitable for all investors. SAS Financial Advisors, LLC and its members may hold positions in the securities mentioned within this newsletter. SAS Financial Advisors, LLC is not responsible for any third-party content referenced.
The SAS Newsletters are posted on the SAS Blog weekly: https://www.sasadvisors.com/blog