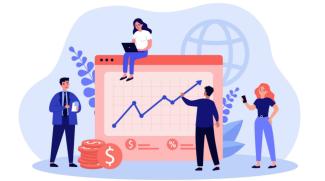 Newsletter 142
Stealth market moves higher. So far 2023 has a major equity average moving higher by anywhere from 1-4%. Yes, portfolio values are rebounding after a brutal 2022.  There are still major economic and political issues lurking in 2023 including inflation, recession, interest rates, the Federal Reserve, federal debt limits, funding the federal government and of course the most dangerous category: other. 
 Markets seem to become sanguine about all of the preceding concerns.  Interest rates have stabilized and even declined since the beginning of the year and inflation rates are slowly declining based on the latest data.  If you are looking to buy a Tesla note that prices have declined anywhere from 5-20%!   Apartment rents are dropping, and Americans have stopped moving.  The housing market is slowing down as well based on economic concerns and high interest rates.
Every day in our local papers we are reading about lay-offs at technology companies.  Turns out many of those company employee counts are still higher than pre-covid so recession probabilities are still uncertain.  The bond market is convinced a recession is on the way for 2023 based on the yield curve. Three month and two-year US Treasury yields are still higher than Ten-year yields indicating the bond markets' concern about economic growth.  
Corporate earnings are one factor that could keep market averages from moving higher. Wages continue to climb even as prices for goods and services are declining.  The increase in wages will have to come from profits as business efficiency has been maximized because of the pandemic. Market complacency is a concern.  The Volatility index has declined from a peak of over 30 a couple of times in 2022 to under 20.  The VIX level generally correlates with market anxiety-the higher the VIX the higher anxiety.  When markets decline the VIX rises but higher VIX readings indicate high fear and paradoxically a good time to buy!
Aside from markets I read an article about a longitudinal study of individuals started at Harvard University begun in 1938 and expanded to non-Harvard individuals and descendants of the original participants.  The goal was to see what we can learn about happiness. No surprise happiness was correlated with the quality of our relationships with family and friends.  Close relationships are more important than fame and money.  2023 is a good year to focus on relationships.
Over nearly 80 years, Harvard study has been showing how to live a healthy and happy life
Local News:
We drove to Santa Barbara on Monday January 9 and were detoured from 101 in Gilroy and took a beautiful drive through the beautiful Santa Lucia Mountains with 6 other vehicles using WAZE.  It added an extra hour to our drive with another detour in Paso Robles!  Very exciting and beautiful but a little scary on two lane roads through CA state parks, mudslides and boulders.  We made it through viewing the crazy weather up close makes for a good story.
Weekly Catch-Up - News Articles That Caught Our Eye
This website is informational only and does not constitute investment advice or a solicitation. Investments and investment strategies recommended in this blog may not be suitable for all investors. SAS Financial Advisors, LLC and its members may hold positions in the securities mentioned within this newsletter. SAS Financial Advisors, LLC is not responsible for any third-party content referenced.
The SAS Newsletters are posted on the SAS Blog weekly: https://www.sasadvisors.com/blog