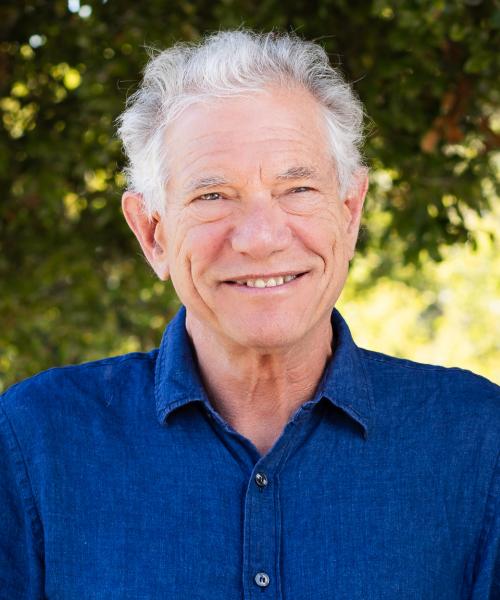 Ira Fateman

Certified Financial Planner™
Senior Associate
I have over 30 years of experience in financial services. In addition to completing the executive certificate in personal financial planning program at UC Berkeley extension and passing the exam to practice as a Certified Financial Planner ™ I have a M.Ed. in counseling. The combination of counseling and financial services enables me to bring a broad set of skills to my clients. I am an expert in advising my clients on how to make better decisions. I help them increase their feelings of control over their personal finances to increase their confidence and help them be happier. I also consider myself a Life Planner meaning I help with decisions that impact your ability to achieve your life goals. I have a broad clientele ranging from families with young children to retirees. I view each client's unique life and personal finances through my same financial planning framework, so any set of life and financial variables fit into my work.
I also have 30 years of experience managing clients' assets. As a fee only planner I am compensated directly by each client and that is the only compensation I receive. I have a specialty in fixed-income investing, in particular municipal bonds that have tax advantages, safety and provide income. The true value added with my advisory relationships is the power to make better decisions with personal finances and achieve your life goals.
An example of the importance I place on the advisory relationship and communication skills is a class that I developed with a therapist partner offered at UC Berkeley Extension for three years titled "Counseling Skills for Financial Services Professionals.
Currently and for the past 6 years I have taught in the Financial Planning Certificate Program at San Francisco State College of Extended Learning. In addition I have a monthly personal finance column called Money Matters in the "J Weekly," the northern CA Jewish weekly newspaper. Four times per year, as a volunteer for the Hebrew Free Loan Association, I teach classes on personal finances covering topics like budgeting, saving, saving and paying for educational expenses, managing finances for aging parents, and planning for retirement.
I earned a B.S. from Cornell University in Industrial and Labor Relations, a M.Ed. in Counseling from Northeastern University and a personal financial planning certificate from UC Berkeley Extension.
Read Ira Fateman's Money Matters Column for the Jewish News of Northern California.
Ira Fateman is the Founder of the Better Decisions Team and the recipient of the 2018 Jewish News Readers' Choice Award for Accountant / Financial Services. 
Ira Fateman provides insightful commentary in numerous articles including the Financial Planning Magazine, Business 2 Community, Kitces.com Blog Post, TheStreet, and Business Wire.