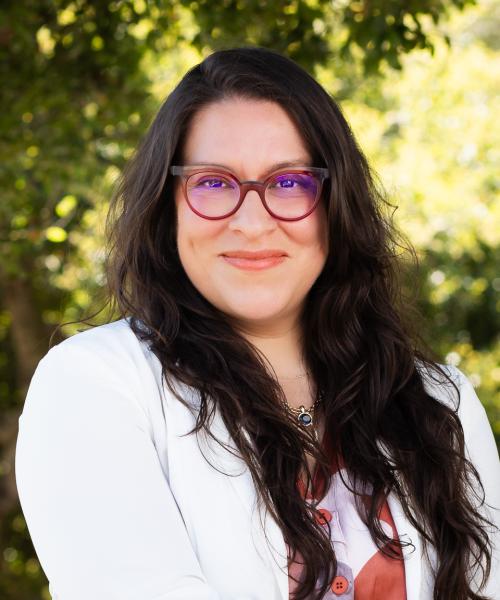 Monique San Miguel Lopez

ChFC®
Senior Associate
415-340-2559
I enjoy stewarding clients through financial opportunities, choices, and decision making. Helping clients identify what they are striving towards and 'why' is what makes financial planning both an art and a science. I help clients better understand the 'lay of the land' of personal finance and how to create paths toward their goals. From employer benefits packages to sense-making of industry terminology; connecting all the pieces together is why I love this work.
I am a Bay-Area native and a San Francisco State University graduate. I hold both a BA in Economics and a BA in Spanish in addition to an Executive Certificate in Financial Planning from San Francisco State, College of Extended Learning.
With more than a decade in financial services, my experience spans both the non-profit and the corporate side of the industry. Starting my career in non-profit, I helped families nationwide weather the 2008 recession as a Credit and Housing counselor. I navigated these families through debt management options in order to help them avoid bankruptcy, protect their homes from foreclosure and help new buyers buy their first home in a unique real estate climate.
Transitioning from counseling, I led a financial education program for a non-profit where I developed course content and taught courses both as a community resource in San Francisco, San Mateo and Marin counties as well as taught, alongside both Ira and Liz, at college level at San Francisco State, College of Extended Learning.
After seven years in non-profit, I transitioned into the corporate side of the financial services industry, working in retail services at a discount brokerage firm. In this capacity I worked face to face with individual investors providing expertise in choosing investment strategies for brokerage and retirement assets and served as a thought partner for financial planning strategy through many life stages of my clients. I continued to serve as an educator to help clients understand the many services, service providers and investment options available to them distilling which would be appropriate for their specific financial situation, needs, and goals. 
Most recently, before joining SAS, I worked at a fintech start-up advising clients on their retirement benefits through their employer sponsored 401(k) plans. It was a wonderful way to pair financial planning with a workplace benefit.
 I love helping clients gain a better understanding of "the market," helping them choose the right asset allocations through goal-based investment planning, helping them identify and respond to personal finance blind spots, make sense of the myriad account types and when to fund which accounts to best meet their goals.
My career has been and continues to be dedicated to helping individuals navigate personal finance in a way that demystifies the process and takes the stress out of the learning curve. I am not a numbers person by nature. Here's what that means for my clients: I will not assume that big numbers, charts and industry terminology come naturally to everyone. I enjoy making complex and daunting exercises approachable and easy to understand.