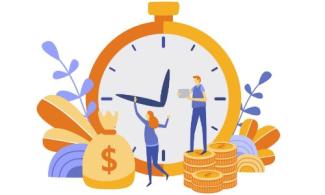 Spring is here! And deadlines too.
This week's inflation news provides some positives to markets.  Interest rates are staying steady at still attractive rates while the SP 500 is maintaining its range between 3900 and 4200.  Costs for goods are increasing at a moderate rate but service costs continue to lead inflation.  Try finding a hotel room at a reasonable price or go to a restaurant where prices are not inflated.
  That being said, with markets less worried about inflation and more worried about recessions, causes markets to anticipate maybe one more rate increase this year and then a pause with 2024 looking at rates coming down. 
 Fed minutes provide confirmation of that view of interest rates and the economy.  Today producer prices declined for the first time in 3 years.  This is a leading indicator at a producer level, of moderating consumer prices.  The stock market volatility index is now below 20 which indicates that markets are complacent and more subject to the volatility of bad news.  
Often Wall Street views bad news on the economy as good news for markets because of the Fed rate increases and the fact that bad economic news will cause the Fed to cease increasing interest rates.  Now that interest rate increases are likely to end this year Wall Street is looking at inflation and earnings news for signs that the economy is resilient: Wall Street says bad news is no longer good news. Here's why. | CNN Business
If you are contemplating purchasing an Electric Vehicle (EV), April 18 the IRS will release which electric vehicles are eligible for government rebates.  Here is the link:  Manufacturers and Models for New Qualified Clean Vehicles Purchased in 2023 or After | Internal Revenue Service
The tax break is substantial and the % of new vehicle purchases of EV is growing.  The EPA predicts that EV penetration of new car sales will be about 60% in 10 years.  We shall see.
Here is a link regarding 2022 Roth IRA contribution limits: https://www.schwab.com/ira/roth-ira/contribution-limits 
With Modified Adjusted Gross Income (MAGI) below $204,000 for the 2022 tax year (as married filing joint filers), you are able to each make a maximum contribution of $6,000 (if under age 50) to your respective Roth IRA accounts. 
What is MAGI? MAGI is adjusted gross income (AGI) plus these, if any: untaxed foreign income, non-taxable Social Security benefits, and tax-exempt interest. For many people, MAGI is identical or very close to adjusted gross income. MAGI doesn't include Supplemental Security Income (SSI).
Here is a snapshot from the above web link that shows you the chart of contributions based on income levels:
Traditional (Pre-Tax IRAs follow slightly different guidelines.  Learn more here: https://www.schwab.com/ira/traditional-ira/contribution-limits
Big takeaway here is that IRA contribution deadlines are still in APRIL, but TAX FILING DEADLINES depend on whether you live in an area affected by extreme weather (Affected by winter weather? How it could change tax deadline for you. )In these cases, your deadline for both filing and payment has been deferred to OCTOBER.
Spring is in full effect. We have been having some gorgeous days of extra sunlight and SUN here in SF.  I hope this literal burst of sunlight and wildflower blooms has boosted your moods as much as it has ours.  9 Best Wildflower Hikes in the Bay Area What's that about waterfalls?  Yes, those are in full effect too: The 11 most beautiful California State Parks.  If you need a "sign" to go outside, this is it :) 
Weekly Catch-Up - News Articles That Caught Our Eye
This website is informational only and does not constitute investment advice or a solicitation. Investments and investment strategies recommended in this blog may not be suitable for all investors. SAS Financial Advisors, LLC and its members may hold positions in the securities mentioned within this newsletter. SAS Financial Advisors, LLC is not responsible for any third-party content referenced.
The SAS Newsletters are posted on the SAS Blog weekly: https://www.sasadvisors.com/blog